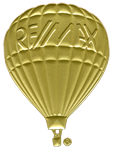 Selling Property
There are many reasons why you may consider selling your property, and many good reasons to use a Broker/Realtor® in doing so.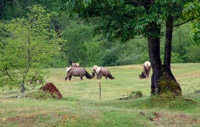 More than 90% of buyers are starting their search online, which makes how your property is presented on the Internet one of the primary keys to success in selling your home or other real estate. There's a lot of information available today for anyone with Internet access, opening new pathways for attracting those buyers.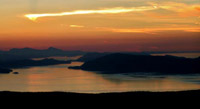 Working with an experienced professional leverages the benefit that top-notch Internet visibility brings to the table. More importantly, my active role as your Realtor® in negotiating agreements on your behalf and coordinating the escrow process with the benefit of experience, knowledge, skills, and diplomacy help you put your best foot forward for every step of the listing and transaction process. It's never over until it's over and your property's new owner is satisfied.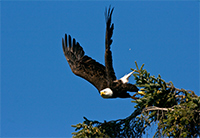 Whatever assessed values or other estimates of your real estate are, it is your Relator's® review of your property and the comparative market analysis (CMA) that informs the initial listing price. If your buyer is using a lender, the lender's appraised value must meet or exceed the purchase price before the loan will be approved.
Seattle-based Zillow offers Zestimates (valuations) for every property in the country, regardless of whether it is listed or not. These Zestimates are not always reliable for properties on the Olympic Peninsula, but are seen as a useful resource by potential buyers. As a property owner and seller, you can update your property information on Zillow to reflect its highest and best value prior to listing. As a listin agent, I recommend that my clients take the time to do so.
The client relationship between your listing Realtor® and you as the seller is an active partnership, where both parties are invested in the outcome and have a clarity of purpose.
RE/MAX NORTHWEST REALTORS
Teren MacLeod
Phone: (360) 774-1441
Click here for property search and other tools
​


Each office independently
owned and operated

We chose Teren to help us based on her online profile and others' reviews. We were looking for someone professional, personable, and knowledgeable to help us purchase our vacation cabin and we found her. She was able to tell us all about the area and the community that interested us. She was easy to bounce thoughts off and when we needed information that she didn't have she was quick to find out for us. When the deal looked like it might not happen, she reminded us to "keep our eye on the prize" and worked through the issues. With her persistence and patience we got our prize and couldn't be happier!
© 2000 - 2016 PT Property — Design by Gaelic Wolf Consulting